How to Separate Palm Fruit from Palm Fruit Bunches?
It is well known that palm oil is extracted from palm fruit bunches (FFB), but FFB cannot be processed directly by Palm Oil Press. Before entering palm oil extraction machines, palm fruit should be separated from palm fruit bunches manually or by professional machines. However, how to separate palm fruit bunches efficiently has been a big problem for many Palm Oil Processing Plants. This article will introduce the main methods of palm fruit threshing and palm fruit thresher machine types and more detailed information.

The traditional method of separating palm fruit bunches in Africa is to break the whole bunches into several parts by hand, and then separate the bunches one by one by hand, which requires large labor force. And, such manual method is usually inefficient. (Related Post: Thresher Palm Oil Mill >>)
With the development of African economy, more and more people realized that the manual separation of palm fruit bunches is inefficient since it requires more labors and time. So, people are seeking for machines that can replace the manual separation of palm fruit bunches quickly for the palm oil production buinsess.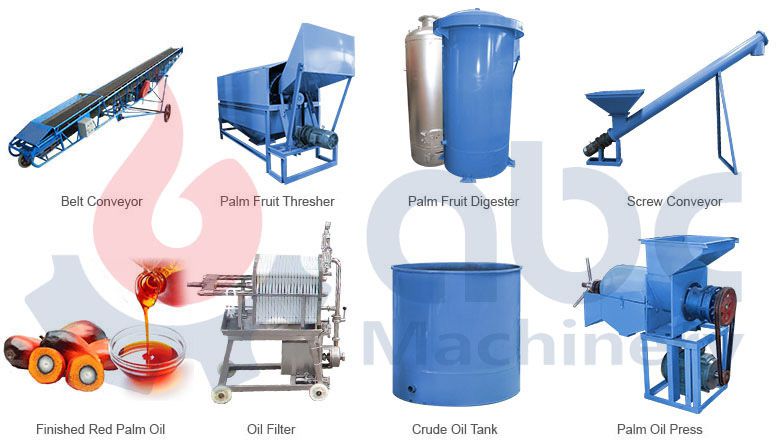 Palm Fruit Thresher in Palm Oil Mill
ABC Machinery is the leading supplier and manufacturer of palm oil processing machinery. We can provide customers with advanced Palm Fruit Thresher and complete set of palm oil extraction machine and palm oil refining equipment. ABC Machinery is a great choice if you are looking for automatic palm fruit thresher. To meet the increasing needs for palm fruit bunches threshing, we offer drum type palm fruit threshers at factory price.

Palm Fruit Bunch Thresher Machine Price
Palm fruits account for about 60% of the whole fruit bunch. The purpose of threshing is to separate palm fruit from palm fruit bunches. Drum type palm fruit threshing machine has a long horizontal drum inside. By rotating the drum, palm fruit and empty fruit bundles can be separated. The processing capacity of this drum type palm fruit thresher is 1 ton per hour per day. If the daily processing capacity is small, the FFB does not have enough room to rotate and the threshing effect is not good. Drum type palm fruit thresher machine is usually suitable for Complete Palm Oil Mill Plant.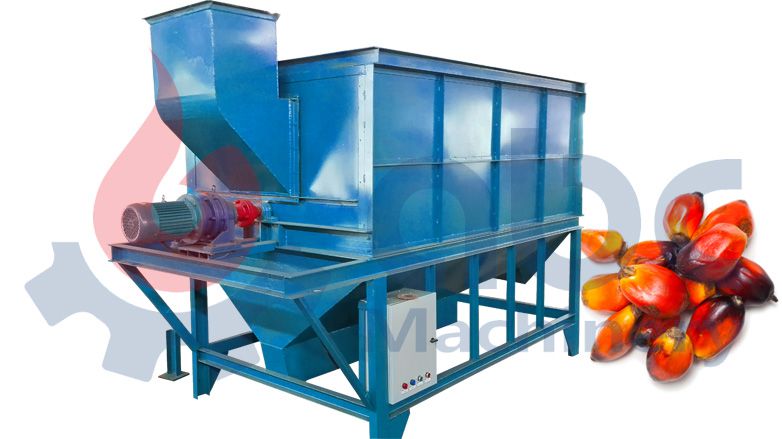 Palm Fruit Thresher Parameters
| Model | Capacity | Power | Revoluations | Outline Size |
| --- | --- | --- | --- | --- |
| TGJ120 | 1 T/H | 4 KW | 40 | 3000*1500*2500 mm |
| TGJ140 | 5 T/H | 5.5 KW | 30 | 3500*1700*2700 mm |
| TGJ160 | 10 T/H | 7.5 KW | 30 | 4200*2000*3000 mm |
| TGJ180 | 30 T/H | 11 KW | 30 | 5000*2200*3200 mm |

Palm Fruit Thresher Features

Greatly improve the efficiency of palm fruit separation from palm fruit bunches and reduce the labor cost
Steel construction ensure the stable performance and long-term use
It is also easy to operate, clean and maintain, making it necessary equipment for palm oil processing plants.