Palm Oil Industry in Ghana
Palm oil, in terms of being suitable for eating, is one of the main oils available in the world. With an increase in world-wide requirements for palm oil, the need to step-up a manufacturing palm oil mill has been recognized by a brilliant mind. Ghana is a country in west Africa. It is located in west Africa, on the north coast of the gulf of guinea, adjacent to Cote D 'ivoire in the west, Burkina Faso in the north, Petogo in the east and the Atlantic ocean in the south. Ghana's economy is dominated by agriculture. Its main crops include corn, potato, sorghum, rice and millet. Its main economic crops include oil palm, rubber, cotton, and more. (Related article: Palm Oil Processing in Ghana)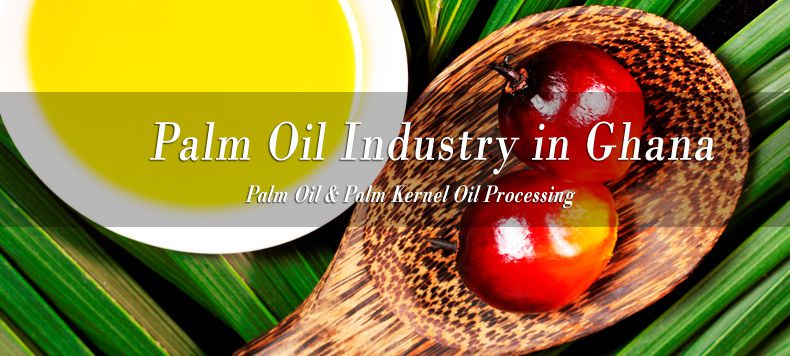 Ghana imported nearly 250, 000 tons of palm oil from southeast Asia in 2014, worth more than $175 million, the Discoverer reported. Domestic palm oil production was only 135,000 tons last year, while demand exceeded 370,000 tons, mainly from FMCG manufacturers such as Wilmer, Unilever and Nestle. Because 80% of the local palm oil in Ghana is produced by small workshops, with high humidity and a large amount of free fatty acids, it is easy to deteriorate and is not suitable for preservation, so it cannot be used for industrial production. Samuel Avarra, President of Ghana palm oil development association, called on the government to strengthen planning and policy support for the development of the palm oil industry. He called for the establishment of a similar "Palm Development Bureau" to promote the development of the palm oil industry based on the model of the cocoa bureau leading the development of the cocoa industry.
Palm Oil Business Plan in Ghana
As above mentioned that palm oil production has huge potentials in Ghana, therefore, setting up complete palm oil processing mill to improve the quality and scale of palm oil production would be idea plan to start palm oil business in Ghana. Setting up palm oil mill plant in Ghana is not a simple operation and several factors need to be taken into consideration, such as: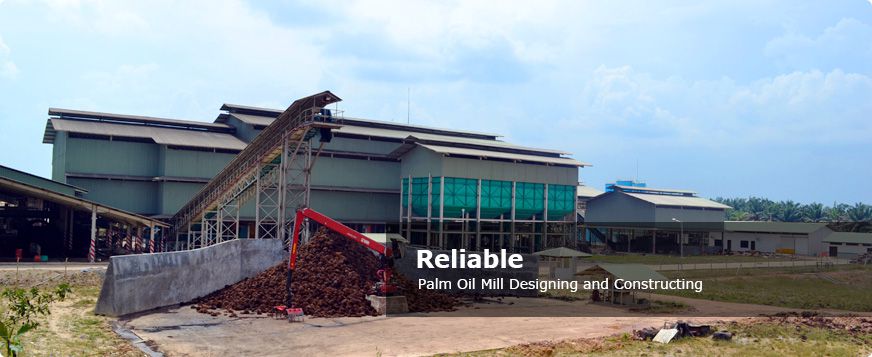 Machinery: The specialist apparatus that manufacturing palm oil requires
Finances: The project must have funds or investors willing to get involved
Labor: People are required to run the operation
Without these three key elements in place, plus making sure the plant fits into the environment, starting a palm oil processing plant in Ghana will not be viable. (You may also like
Palm Kernel Oil Production Business Plan
>>)
Palm Oil Mill Project Set Up Cost in Ghana
This has already been identified with the requirement for more palm oil and Ghana represents a perfect location due to the never-ending stock of palm fruits in the region. In addition to this Ghana has a young labor force, ready to step in and handle the projects intense work operations, which prevail in this type of business so far.
The manufacturing process of high quality palm oil will require the implementation of all the latest equipment in the market which includes: Palm Oil Digester Machine, Thresher Drum, Screw Press Palm Oil Mill, Palm Oil Refinery and more.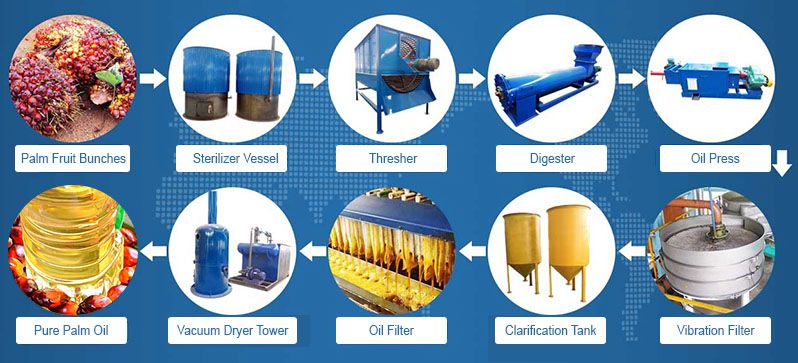 These require huge investment which can vary depending on the size of the project. (Latest post: Cost of Setting up a Palm oOil Mill in Nigeria)
Included in the start-up budget, along with the new fixtures and new equipment, employees remunerations will need to be considered which could be paid weekly or monthly. The budget plan must include this, for a definite period of time, as profits will not start making an impact until the operation is up and running successfully. That said the period between startup, and the company actually making any profits, should not be too long with the demand for the product on an upward trend.
In today's environmentally world detailed studies will need to be undertaken to make sure that the palm oil processing plant will not have any kinds of detrimental effects in the area the plant will be located. There are environmental advantages, with this kind of operation, which is described as being environmentally friendly with a number of recycling opportunities so far.
The Manufacturing Procedure
Palm oil milling process is quite a complicated procedure which includes a number of steps. This kind of fruit has a high quantity of acidic enzyme which means there has to be a 24-hour procedure to control this. In total there are 6 manufacturing process levels so far.
With this kind of operation in Ghana, all the signposts provide a clear indication that this type of business project will be successful. The project of palm oil milling is already there and will continue to increase daily, the locals are ready to go to work, plus it's a safe project which will not harm the earth. The investors, with the demand for the palm oil on the increase, will make profits. It's in a win, win situation for all concerned.