Supply all kinds of palm oil refining machines and customized palm oil refining plant. Help you make the best solutions for palm oil refinery with competitive cost and premium equipment quality.


Palm Oil Pressing & Refining Plant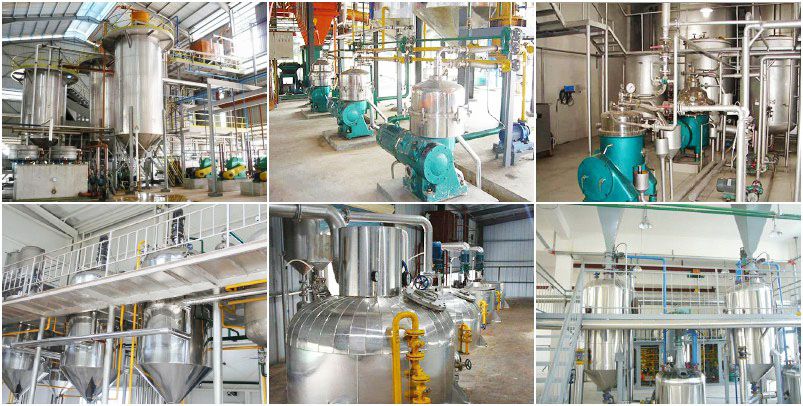 Palm Oil Refining Machines for Sale
---
Deacidification Process of Palm Oil
Before refining, the crude palm oil certainly contains a certain amount of free fatty acids. The process of removing these free fatty acids from the crude oil is called deacidification. There are many different refining solutions. Alkali refining and distillation are the most common use methods, which are widely applied to refining process of edible oil including palm oil.
Crude Palm Oil Refinin Process (Physical & Chemical)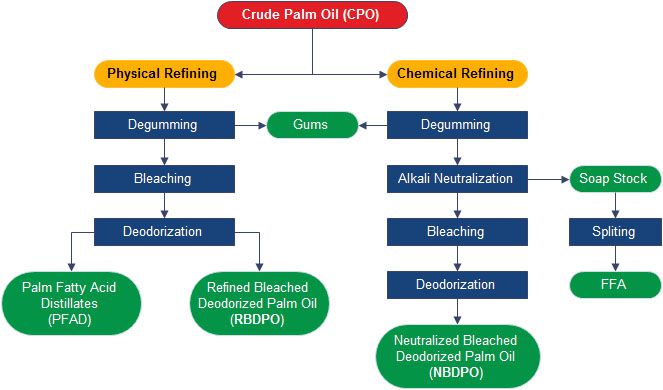 Alkali Refining
Alkali-refining is the main palm oil refining method in its early stage, especially in Malaysia Palm Oil Production Market. It is also called chemical refining. Actually, alkali refining is mostly applied to refining process of edible oil.
Distillation Refining
In this process, free fatty acid is removed from the crude oil by distilling under vacuum. No alkali is introduced in distillation crude palm oil refining process. Distillation is also known as physical refining. It is a new technology in edible oil refinery industry, which ranks with centrifuge continuous refining, miscella alkali refining and Zenith method as today's four advanced cooking oil refining technology. With the development of oil refining machines and technology, physical refining has widely applied to refinery plant of low-content phosphatides vegetable oil such as palm oil refining, coconut oil refining and babassu oil refining.
Both refining process and refining machine affect the efficiency, yield and cost of refining plant. Besides, the quality of crude palm oil produced as palm oil mill also effects the refining process.