Undertake 1~20 ton/day Palm Oil Processing Plant Design and Construction


Machine and Cost for Seting Up Palm Oil Extraction Plant in India
Investing In Palm Oil Business in India
Ever thought of getting into the palm oil business? Though often overlooked, palm oil processing in India has turned to be one of the most profitable agricultural business ideas that one can venture in. Just like any business plan idea, an analysis of the market situation is essentially important before considering setting up a palm oil processing plant in India. (Related Post: Palm Oil Processing in Nigeria )

Investing in Small Palm Oil Processing Plant Business in India
ABC Machinery is the manufacturer and supplier of palm oil milling machines, offering the guidance to design the palm oil production business plans and build a palm oil machine factory. This article, therefore, intends to shed more light on the market situation in the palm industry in India. If you have any ideas of starting a palm oil business, feel free to contact us!
Market Analysis: Palm Oil Processing Industry in India
Palm Fruit Production Analysis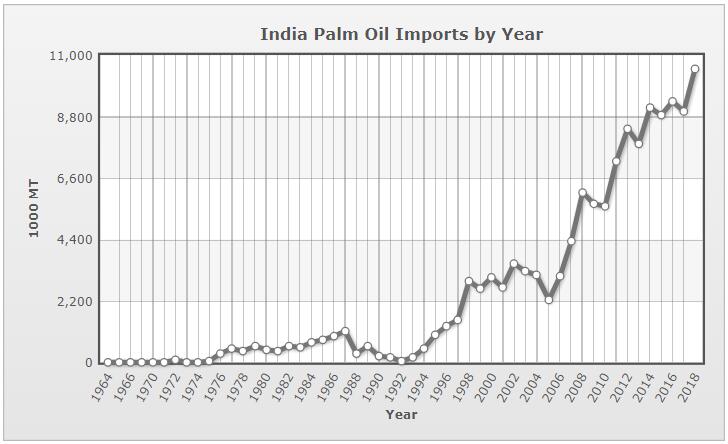 India Palm Oil Imports by Year (1964~2018)
India has one of the largest vegetable oil economies in the world. However, the country mainly relies on imports to meet its need for palm oil. As of 2015 to now, the Palm oil market size has been valued to more than 5 billion according to grandviewresearch.com, which shows the potential of massive growth if taken seriously.


Palm Oil Industry in India

Palm Oil Demand Market Analysis
Currently, there has been an increase in demand in India for edible oils, palm oil accounting to more than 86 percent of India's total edible oil imports according to af.reuters.com. The continuous rise in consumer products such as personal care products and household goods has played a significant role in demand for palm oil in the country.


Edible Palm Oil in India Market
Palm oil has often been preferred against other oils for two simple reasons. One it is cheap compared to other oils and two, it can be used in making a vast array of consumer commodities. The commodities ranging from soaps, shaving foams to ice creams and hydrogenated vegetable oil. Despite the great demand, India is highly dependent on other nations such as Indonesia and Malaysia to meet its need for palm oil. Meaning, the local industries are not able to satisfy the market demand in the country, and there is a considerable gap to be filled by the Indian investors.
If you have been moved by the above information and feel interested in starting a palm processing plant in India below are some of the steps you can use. A complete palm oil milling factory which is built for extracting oil from fresh fruit bunches of oil palm tree includes the following workshop section: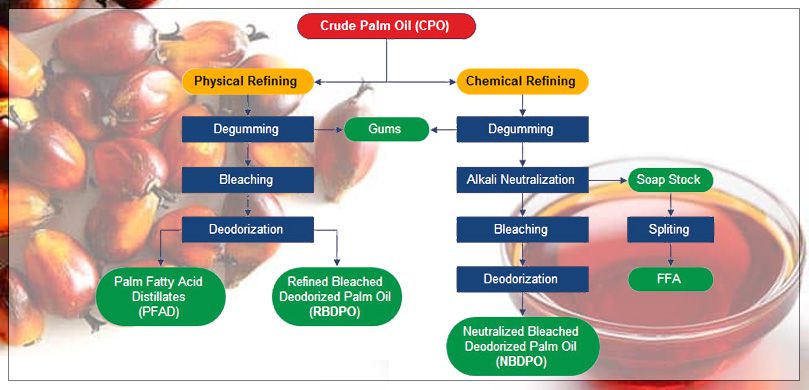 General Palm Oil Produciton Process
Note: This is the general palm oil production process, if you have any questions, welcome to contact us!

How Much Does It Cost to Start Palm Oil Milling Factory in India?
The cost of establishing a palm oil milling factory is greatly related to your requirement. So before get the total amount of project cost, first you must think out a few questions: (Read more about the 4 ton/hour crude palm oil processing project report)
How much palm fruits do you plan to process per day or per month?
What do you want to get, crude red palm oil or refined palm oil?
Do you need the equipment for separating the palm kernel and fiber?
Is the palm oil fractionation process necessary in your business plan?
Do you need the equipment for processing palm kernel oil?
When the questions above are decided well. Then, the palm oil production cost is influenced by many factors, you need to know about them.
Factors of Influencing Palm Oil Production Cost
| | |
| --- | --- |
| Before building | Palm fruit cost, palm fruit transportation cost |
| During building | Factory building cost, palm oil milling machinery cost |
| After building | Palm oil milling factory operation cost, labor cost, energy consumption cost, |
This table above is just for reference since the cost is closely related to the project plan and equipment included. Here is the approximate cost of opening a small palm oil mill: $20,000~$30,000 is needed for small-scale palm oil production with the output 5~10 tons per day. (Related article: setting up a small scale palm oil extraction mill.)


Medium Scale Palm Oil Processing Factory Layout Design
If you don't know where to start for check the cost of start palm oil processing plant in india, here is a good news for you! All of our consulting services are free of charge! So welcome contact us and we will help you make it clear.

palm oil processing video
How to Make Your Palm Oil Business Plan Step by Step
Look for the Best Location for Your Palm Oil Milling Factory
An ideal location gives your business a competitive advantage over the other participants in the industry. For palm oil, it best to look for an area near the palm plantations. This will make it easier to access the raw material directly from the farmers.
Get Equipped with the Necessary Palm Fruits Processing Equipment
Here, focus on starting with a simple technology since it is a startup. You don't have to start with heavy machines to get the work done. Some of the necessary equipment includes palm fruit stripper, boiler nut fiber separator, and mechanical screw palm oil press.
Getting the Palm Oil Processing Plant Set Up
Make sure you get an experienced palm oil extraction machine manufacturer to help you set up the processing plant at a low cost.
Look for the Best Working Team for Your Factory / Company
Experienced workers in the palm oil production industry are the best to work with because of the experience they will bring into the business.
Market Your Palm Oil Business
Make sure you do more than just the traditional advertisement campaign. Reach your customers through brochures, radio, local newspapers and even through social media marketing. You can also opt to look help from an expert marketer.
Always remember, just like in any business you need to pay attention to what people want not what has already been done or created. Interested to get the detailed palm oil processing machine price supplied by ABC Machinery? Don't hesitate to contact us (info@palmoilmillplant.com).
How long can the crude oil from the palm oil refining be kept and how long can the oil from the press be kept?
The refined palm oil can be stored for 18 months after filling and capping and protected from light, but the oil from the oil press, without refining, is difficult to keep for a long time, and it is expected that the index will be exceeded in about 10 days, so it is necessary to refine the oil from the press.
After the palm oil distillation, can I purify the stearin or glycerol tristearate with a melting point of 55 degrees Celsius by fractionation?
Palm oil fractionation: The melting point of stearin or glyceryl tristearate obtained from palm oil fractionation is generally around 54, while the melting point of soft fat obtained from fractionation is generally 24 degrees Celsius, but it is a mixture, not pure.