In recent days, we have delivered one set of the 2TPH palm oil mills plant to Ghana where one customer has ordered our palm oil mill to start a palm oil production business. Here are the details about this 2TPH palm fruit oil machines plant.
Project Name: palm oil mill machine plant
Project Output: 2 ton per day
Project Position: Ghana
Main Processes: palm fruit pretreatment plant, palm oil pressing plant and crude palm oil refining plant.
2TPH Palm Oil Mill Machine Plant Display
Palm Oil Making Equipemnt Delivering Site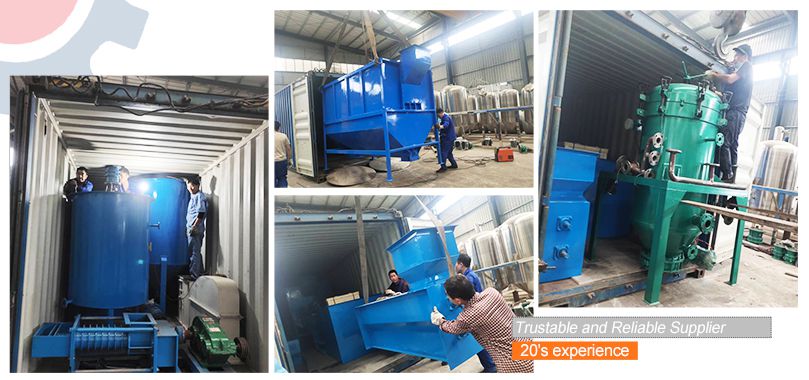 Palm Oil Making Equipemnt is Delivering
We are one professional palm oil mill manufacturer and supplier, not only offering the high quality palm oil pressing machine, but also proving the complete solution of palm oil production based on your actual conditions and requirements. If you have any questions about palm oil machines or want to start a palm oil production business, you can feel free to contact us for more information.

Why Choose ABC Machinery Palm Oil Mill?
As palm oil becomes more and more accepted, the palm oil business is becoming more and more popular with investors, and small palm oil mills are increasingly becoming the first choice for people to invest in building their own mills, thanks to their advantages.
Starting Palm Fruit Oil Production Business
The Palm Oil Mill has small production capacity, compact structure, low production costs, easy operation and maintenance, low environmental pollution, suitable for startups to invest in the palm oil production industry.
Our Palm Oil making Machines are equipped with the most scientific palm oil process of the International palm oil making technology, using mechanical oil extraction technology, which allows the successful extraction of palm oil from palm fruits with high efficiency.
The small palm oil machine plant process consists of palm fruit pretreatment, palm oil pressing and crude palm oil refining, completely environmentally friendly, with low energy consumption and low production costs.
What's more, we have multiple successful palm oil production lines around the world, due to our strong strength and a good reputation for our palm oil making equipment.
Successful Palm Oil Production Line Setup
Making palm fruit oil for sale with palm oil mills projects in Mexico, Panama, Pakistan, Thailand, Kazakhstan, etc., at low cost by palm oil mill manufacturer or supplier at factory price.if you have any question about starting palm oil production business, please contact us for the latest price list!