Palm oil comes from palm fruit pulp, so in order to get palm oil, special palm oil processing machinery is needed to squeeze the pulp and release palm oil. Therefore, palm oil machinery manufacturers have developed and designed a wide range of palm oil processing machines and equipment to extract palm oil.
Fresh palm fruit is sensitive and should be handled in time. Normally, the delays of picking will cause the increase of acidity, which finally lowers the quality of pressed palm oil. Most palm oil machinery manufacturers use a high-temperature steaming method to damage the palm pulp and slow down enzyme activity.


The palm fruit has a hard outer skin, so the pressing of palm oil needs to tear down the hard skin first. After separating of pulp and the core of the fruit, the left parts contain palm oil and through palm oil pressing machine, the palm oil is extracted. Palm oil machinery manufacturers must ensure that its machinery is designed to increase palm oil viscosity, high quality of pressed palm oil and the efficiency of the palm oil extraction process.
How to choose a reliable palm oil machinery manufacturer?
If you are looking a reliable palm oil machinery manufacturer,
Guaranteed quality of palm oil processing equipment and minimal labor costs

Easier communication and good after-sale service

Faster shipping time, comprehensive technical guidance and great resources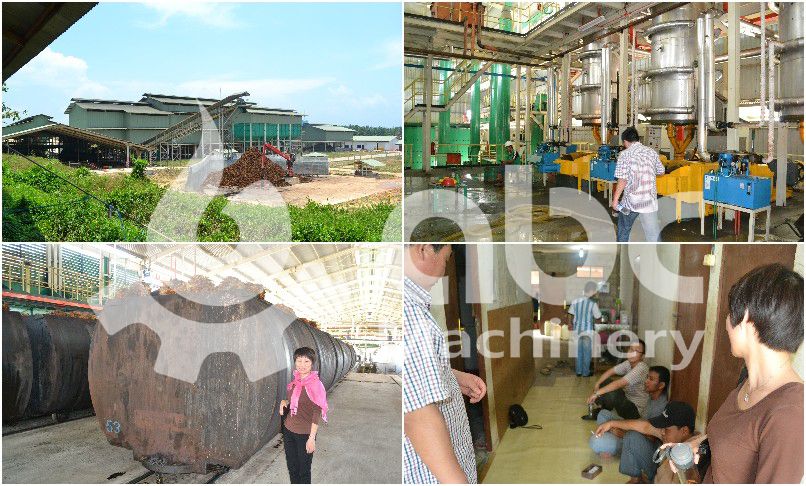 ABC Machinery is rated as the BEST palm oil machinery manufacturer and supplier in China. We can provide palm oil turnkey projects, palm oil processing mill and palm kernel oil extraction plant for customer all over the world with low price and great service. We have successfully built up many palm oil mills in the large palm oil production countries, like Indonesia, Malaysia, etc.. You can email us for more products information or any questions about palm oil, our contact detail is listed at the bottom of this page.